Welcome to Coaching Catalyst!
Our belief is simple:
Through Coaching, Consulting, Facilitating, Speaking, and Training every individual and organization has the capacity to perform better, smarter, and faster!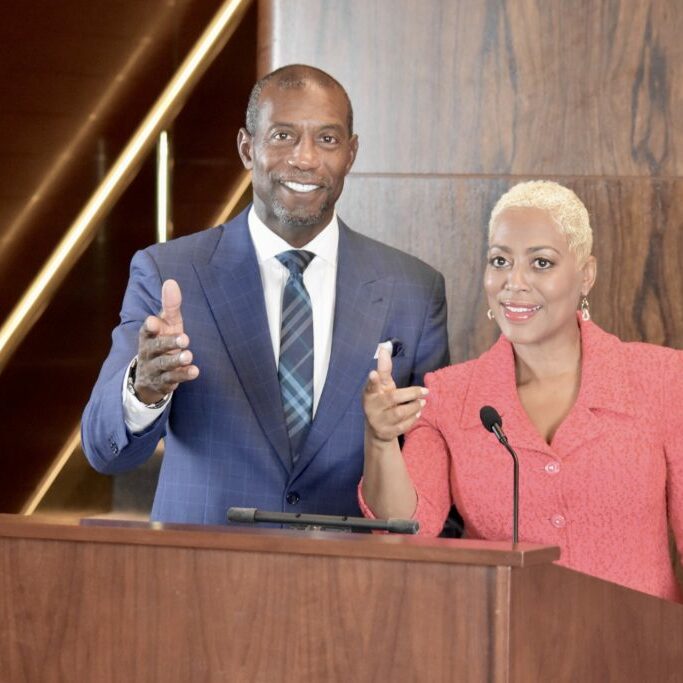 We're so excited to help you along your journey.
Coaching Catalyst started because two partners in life, business and community service realized that if they joined together, they could really make a difference within their communities and even across the globe. Organizations aren't just strategies and processes; they are made up of people and individuals with particular needs that keep it running in the right direction!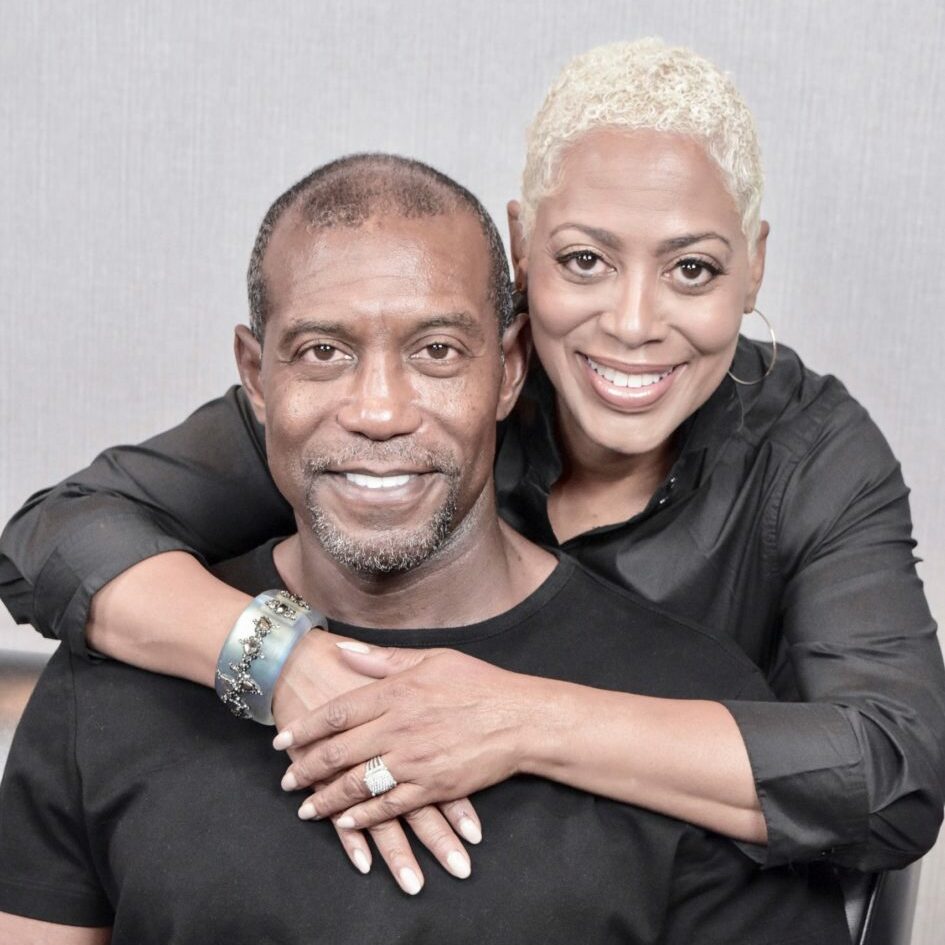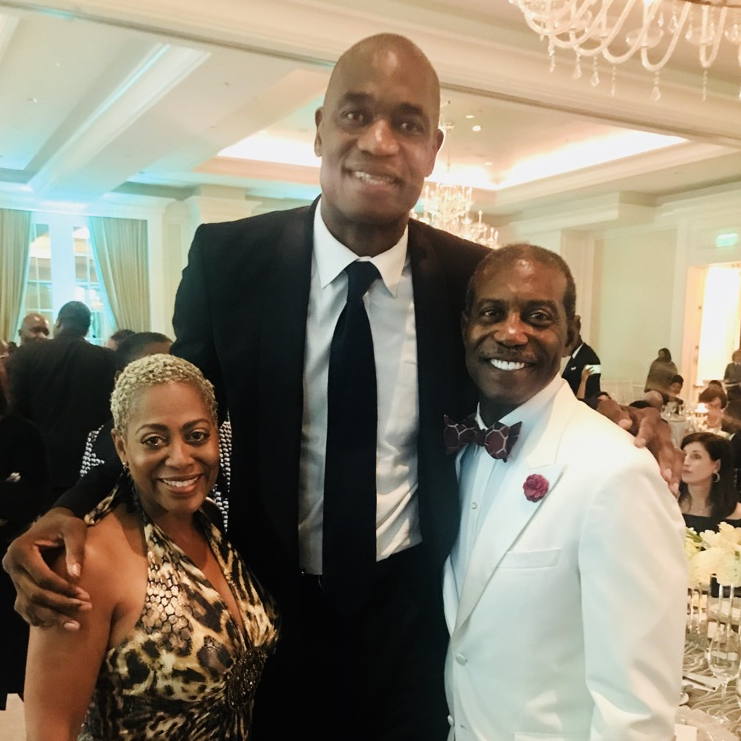 Throughout our many years of experience, we've had the opportunity to connect and learn from many different leaders, organizations, and companies in different industries. This led to us realize the power in strong leadership and strategic methods starts with just one person having the courage to demand more from themselves and their organization.
Keith and Charmaine, the founders, knew that they needed to have the courage to be the catalyst for change and so Coaching Catalyst was born! Our boutique firm is here to help every type of organization become the best version of themselves, one step at a time. Let's join together!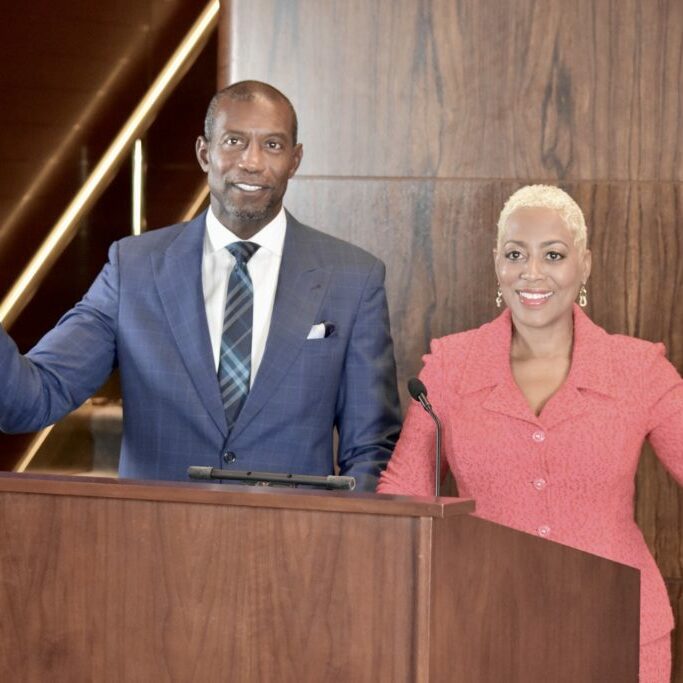 Keith's corporate career started out over 35 years ago! He held executive positions across industries like healthcare, financial services, and even consumer packaged goods, but realized his passion was helping people become the effective leaders they've always wanted to be.
Our lead coach has over two decades of experience coaching and advising both individuals and teams. He's been able to create innovative assessments and techniques that have allowed him to guide others through self-discovery and breakthroughs on a personal and professional level. His personal mission is to enable and empower people with the mental, spiritual, and physical tools they need to find their purpose. He knows that to unleash new and transformative energy, it starts from within. That's what makes him an outstanding facilitator as well because he doesn't just say what needs to be done, he actually takes the time to actively listen, engage, and ask questions that relate to real world experiences.
Keith is also a North Carolina native. He has two daughters and a very active lifestyle. Whether completing marathons, scuba diving, or traveling internationally, he still takes the time to give back to his community. He makes sure to always provide the support and leadership that's needed and has spent years of his life furthering his education too. Take a moment to see all that he's accomplished!
BA degree in Economics from Guilford College
MBA in Marketing from UNC's Kenan-Flager School of Business
Completion of advanced studies in Information Technology/ Business Strategy at TIAS Business School, University of Navarra in Barcelona, Spain
Certified Master Practitioner in Neuro Linguistic Programming/NLP Coaching and Time Line Therapy
Professional Certified Coach with the International Coach Federation (PCC).
Adjunct Professor, Tulane University, New Orleans
100 Black Men of Atlanta - Chairman
100 Black Men of America
OnBoard
National Black MBA, Atlanta Chapter
Commissioner for the Housing Authority of Fulton County
Charmaine is our co-founder and executive coach. She brings over 25 years of experience in senior level positions, in technology, communication, financial services, manufacturing, and utility industries. But she's known for being a "super connector"! Charmaine is able to not only coach but facilitate and deliver keynote speeches that move audiences into action! She's able to convey information while inspiring others through her development of "Charmaine Speaks".
Her ability to connect with others has allowed her to bring tremendous value into areas like corporate philanthropy, diversity, marketing, and of course community affairs. Her 10 years of experience in coaching and working for Fortune 500 companies allows her to focus on helping emerging leaders, small business owners, and non-profit leaders!
Charmaine's passion lies in creating a positive change within individuals, communities and organizations alike. That's why she's dedicated herself to serving and participating in organizations that align with her mission including The Links Inc., Delta Sigma Theta Sorority, Inc. and National Coalition of 100 Black Women! When she's not bringing people together for the greater good you can find her curled up with a good book or getting ready to plan her next international adventure. A Chicago born native, Charmaine loves the theater and has even played a role in Kenny Leon's "Steel Magnolias"
Magna Cum Laude with a B.A. in Economics from Clark Atlanta University
MBA with honors from the Executive MBA program at Kennesaw State University.
Certified John Maxwell Leadership Coach
Professional Certified Coach (PPC) with International Coach Federation (IFC).
Clark Atlanta University - Board of Trustee
National Black MBA
Urban League of Greater Atlanta
Operation Hope
Latin Community Fund
National Black Arts Festival
Awards and Recognitions We're Proud Of:
Who's Who of Black Atlanta "Living Legend"
Atlanta Business Chronicle "Corporate Citizen of the Year"
Georgia Hispanic Chamber of Commerce, "Community Impact Award"
Atlanta Business League, "100 Most Influential Black Women"
YWCA "Women of Achievement"
United Way VIP
Leadership Atlanta- Class of 2001
Leadership Georgia- Class of 2011
Men of Distinction-Atlanta Business League
Who's Who in Black Atlanta
United Way VIP
Leadership Atlanta-Class of 2018
Find out why the above clients and so many more have chosen to work with us.
Are you read to perform

better, smarter, faster?

Let's get started!